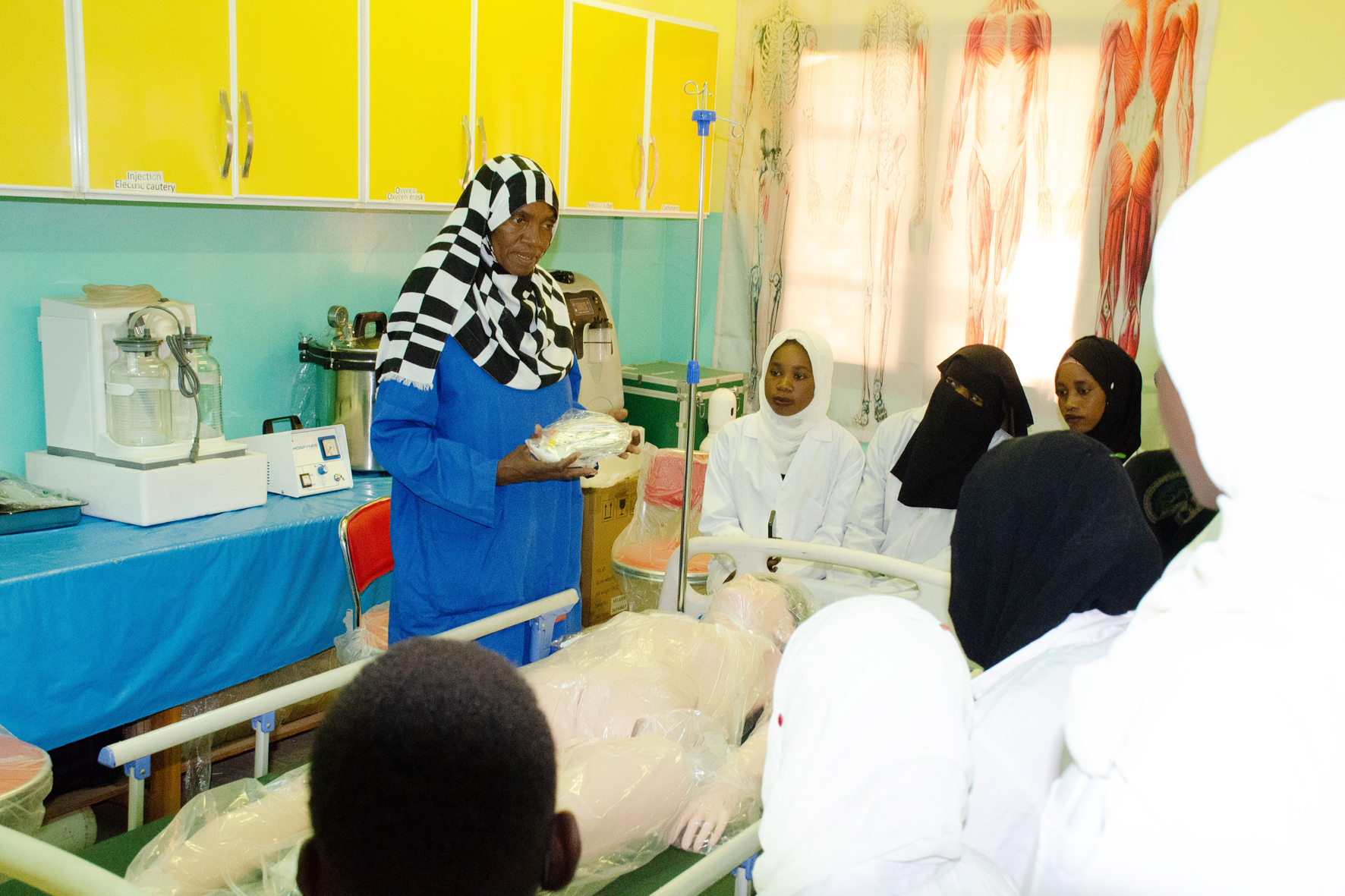 Nursing Lab
Advancing Diagnostic Excellence and Medical Research
The School of Medical Laboratory at Sub-Saharan College is dedicated to providing comprehensive education and training to produce competent medical laboratory professionals who play a crucial role in healthcare delivery. Our program aims to achieve the following goals:
Multidisciplinary Collaboration: We strive to graduate medical laboratory professionals capable of effectively working as part of a multidisciplinary healthcare team, ensuring optimal patient care and community welfare
Continuous Professional Development: We are committed to the lifelong learning and continuous professional development of our graduates, keeping them updated with the latest advancements in laboratory medicine and ensuring the highest quality of patient care.
Community Development: Our program focuses on designing and implementing community development interventions, both in urban and rural areas. We aim to contribute to the overall well-being of the community by organizing health campaigns, health days, and collaborative projects with local community leadership.
Research Promotion: We emphasize the importance of research in the field of medical laboratory science. Our curriculum encourages students to engage in research activities, providing them with the skills to generate evidence-based practices that enhance the quality of healthcare.
Partnership and Collaboration: We actively collaborate with the Ministry of Health and other relevant sectors to identify and address the healthcare challenges faced by the community. By working together, we aim to improve healthcare outcomes and contribute to the development of healthcare policies and practices.
The School of Medical Laboratory at Sub-Saharan College envisions becoming a center of excellence for quality education, research, and community services. Our mission is to prepare competent medical laboratory professionals who can meet the evolving healthcare needs of the Sudanese community and the international community at large. We are dedicated to serving our community and advancing knowledge through research engagement.
Our core values of equity, innovation, interdisciplinary teamwork, partnership, and collaboration guide our educational approach. The curriculum is designed to be relevant to the health and social needs of society, fostering active student participation and independent learning. We prioritize continuous evaluation and emphasize the scientific method, critical thinking, and lifelong learning. Furthermore, we ensure the preservation of religious, cultural, and ethical values within our educational framework.
By achieving the specific outcomes outlined in our curriculum, our graduates will possess the necessary knowledge, practical skills, critical thinking abilities, and professional attitudes essential for their future roles as medical laboratory professionals. They will demonstrate proficiency in areas such as understanding the structure and function of the body, diagnosing and managing diseases, interpreting diagnostic procedures, utilizing information technology, and upholding ethical and cultural values in healthcare.