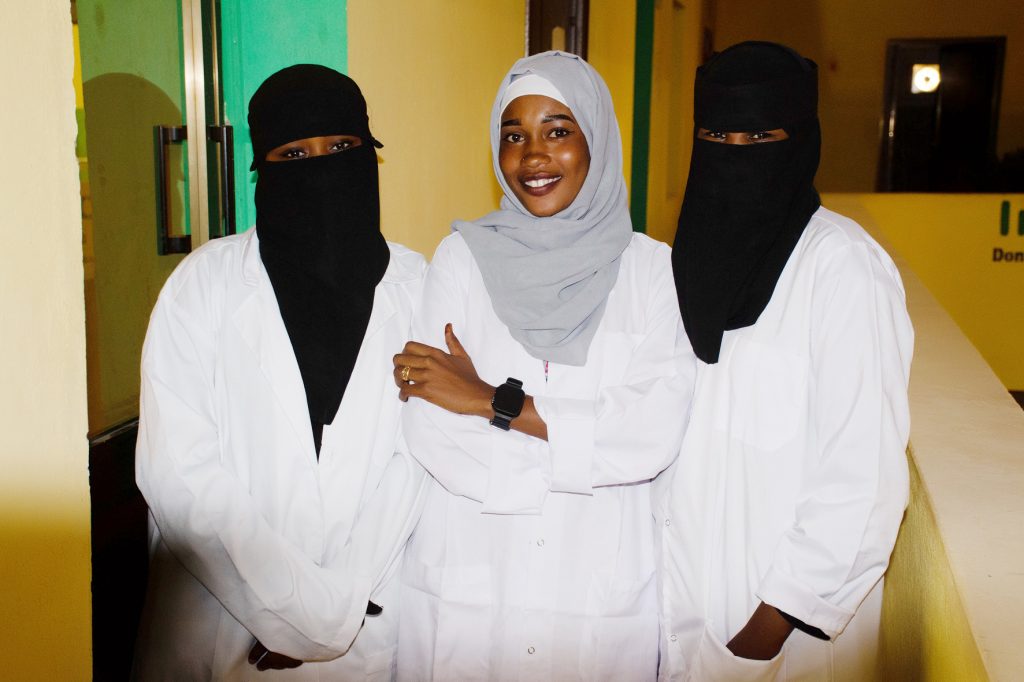 Freshman Admission Procedure
The admission of all freshmen students to Universities and Higher Education Institutions in Sudan must be submitted electronically through the Ministry of Higher Education and Scientific Research's website. (www.admissions.gov.sd). The Ministry of Higher Education then sends the list of students admitted to Sub Saharan College (SSC).
Students who have obtained a high school diploma within the last three years may apply directly to our admission office in El Fasher. Afterwards, they may process with the Ministry of Higher Education.
SSC will then begin admission procedures:
All admitted students are required to provide the following documents:
A copy of admission receipt provided by the Ministry of Higher Education
A copy of Higher Secondary School Certificates (proof of original admission required)
A copy of National Identification Card or a Copy of passport for International students
Completed application form provided by SSC admission office, and payment of the application fees.
The admission office will provide an acceptance letter to the student, identify the name of the program he/she has been accepted.
The student will receive SSC ID which will be used to access and benefit from SSC designed services and to be presented for registration of courses.
All new students shall sign a document of rules and regulations of misconduct before they start their academic year.
All new students are required to attend a two-day orientation
All students will take 6 months of intensive English Language courses.
International Students
SSC welcomes international students to apply. The numbers of available seats are determined by the admission office. The requirements for acceptance, include:
A passport valid for at least a period of one year
Provide all necessary documents to process applications
All accepted students will receive a letter to be presented to the Sudanese Embassy located in their home country
After receiving an entry visa and arriving into the country, our Student's Affairs Office will help to acquire a residence permit from the Ministry of Interior for our international students.
Transfer Students
The Ministry of Higher Education admission rules are applicable to all transfer students from other universities and institutions, which include:
An official transcript attested by the Ministry of Higher Education
A copy of resignation letter from prior university or college
All documents will be processed by the Central Admission Office at The Ministry of Higher Education
After completing all the procedures successfully, the student will be provided with an SSC student ID
Reactivation
We understand that some students might need to leave the College for personal reasons. We encourage students to share difficulties with the Student Affairs Office.   Students must submit a letter of request and fulfill all requirements for readmittance when seeking readmission after absences of one year or longer.
Medical Record
SSC will provide all admitted students with a Medical Record Form to be completed by SSC Physician before the registration. Students shall return the completed form to the registration office on or before the due dates. Each student shall obtain valid health insurance.